Starting a mobile food truck business is similar to running other types of food establishments. A passion for food, the skills to provide quality customer service and the ability adhere to local health regulations can help you run a successful business.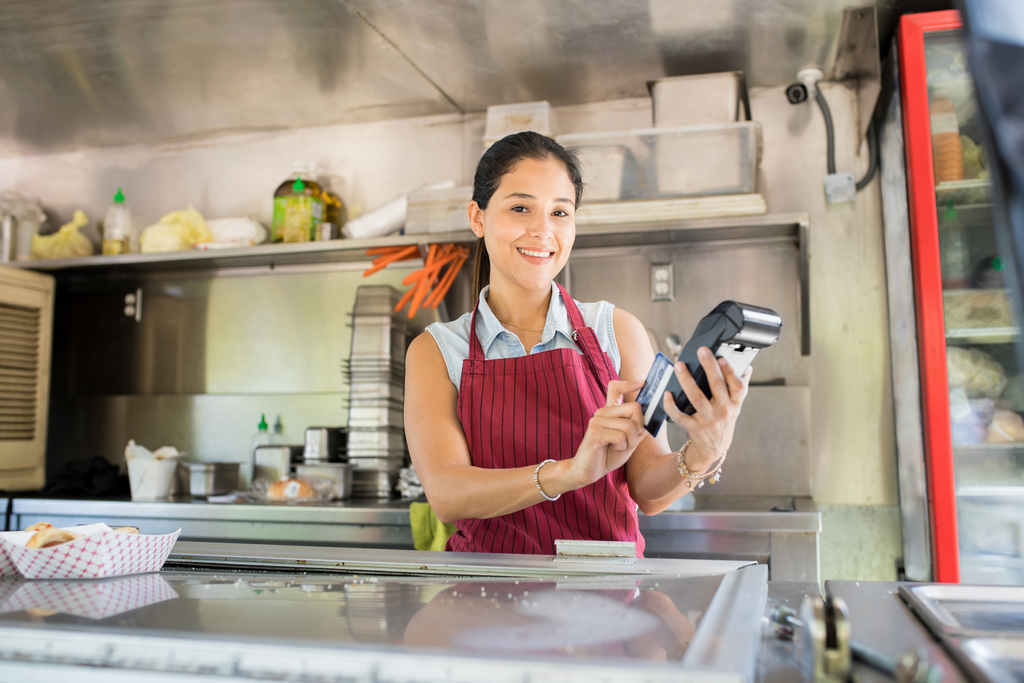 The phrases "Food Truck" or "Mobile Food Vendor" refers to several different types of vehicles that food is sold from. Some examples include: lunch trucks, vending trucks, concession trucks, sandwich trucks, taco trucks, loncheras, catering vehicles, ice cream trucks, and hot dog carts.
Mobile food trucks serve food to customers in city spaces, parks, stadiums, festivals, weddings and other public venues.

Food Safety Training - 10% OFF SALE
Learn about proper hygiene, cross contamination, cold and hot food safety, foodborne pathogens, and best practices to prevent foodborne illness.
Food Manager Training & ANSI Certification - $99.00
Food Handler Training - only $7.00!
HACCP Training 16hr/4hr/1hr
Enter Promo "train10off" at Checkout
Steps to Starting Your Food Truck Business
Step 1


Contact your local health department to obtain the necessary licenses to operate a mobile food truck. Required licenses include food manager certification, food manager's license, food handler's license and vending license. Attend licensing classes, complete exam and pay licensing fees.
Step 2
Choose a list of acceptable foods you can prepare and sell from a mobile food truck from the health department. Create a food plan that includes a list of food items prepared in the truck and items prepared in your home or commercial kitchen. In most states, approval of this plan by the health department is necessary for you to sell food to the public.

Step 3


Apply for a business license through your local small business administration office or county clerk's office. Register your business if forming a corporation, partnership or limited liability company through your state's secretary of state's office. Apply for an Employer Identification Number through the Internal Revenue Service to use on tax forms and other business documents.
Step 4
Purchase a mobile food truck or truck that can be modified to fit all kitchen equipment such as a small refrigerator, fryer, grill and storage space. Contact the health department to learn more about required truck dimensions, acceptable kitchen equipment and safety items, such as fire extinguishers or ventilation requirements.
Step 5
Contact local restaurants, communal kitchen managers, schools and other public places that offer small businesses the use of commercial kitchen space for preparing food. If preparing food in your home, contact the health department to learn more about home health inspections and additional licensing requirements.
Step 6
Complete a health inspection of your mobile food truck by contacting the health department to set up an appointment. Inspections may be completed at the health department or an inspector may visit you depending on health department regulations.
Step 7
Apply for a Class A license to drive a mobile food truck. Contact your local department of motor vehicles for licensing information.
References: