Food Vendor - Food Safety Training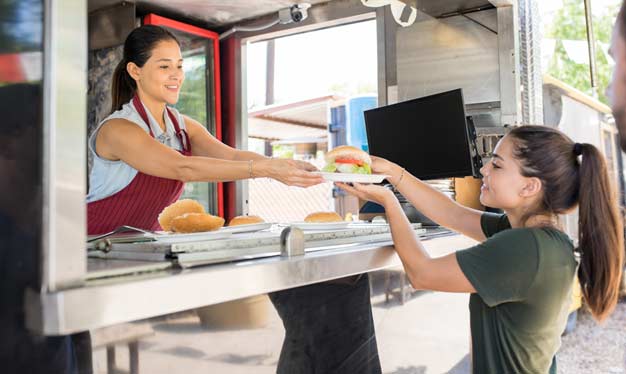 Featured
ANSI Exam
10% OFF SALE
Featured Food Vendor Safety Training


Food Manager ANSI Certification Exam

Nationally Accredited
Exam Duration: 1.5 Hours

The ANSI-Accredited Exam is accepted in all states that have food manager requirements. The certification will be valid for a maximum period of 5 years.
The Exam is scheduled online and proctored by a 3rd party test center. (Except for Texas - which is entirely online.) Learn More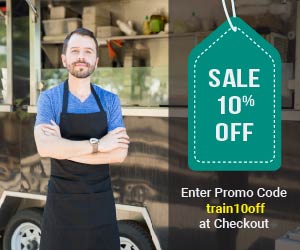 Mobile Food Vendors & Establishments
Mobile food vendors prepare and sell a variety of ready-to-eat foods and drinks in the street or other public places, such as a park, market, or fair. Prepared food is most often sold from a mobile retail food unit or establishment - such as a food booth, food cart, food trailer, or food truck.
Similar to restaurants, mobile retail food establishments must also follow food safety requirements to address potential hazards and prevent food illness.
Mobile Food Establishments - Revenue Trending Upward
Mobile food establishment revenue continues to trend upward as entrepreneurs utilize mobile solutions to enter into the food service industry.
According to Statista, the value of the U.S. mobile food establishment industry has grown 7.9% over the past 5 years – and is forecast to increase by another $140 million by 2020.
In 2017, the value of the U.S. food truck industry alone was $856.7 million – and is forecast to increase to be $996 million in 2020.
Food Vendor - Food Safety Handler Training
Personnel working in mobile food operations - who are involved in preparing, storing, or handling food - are required to take an accredited Food Handler safety training course. Click here for state map.
Food Vendor - Food Safety Manager Training & CFM ANSI Certification
Mobile food operations are required to have at least a Person-in-Charge (PIC) or a Certified Food Manager (CFM) who has a food manager certification. To obtain certification, the individual must pass an accredited certified food manager exam.
The CFM ANSI exam is scheduled online and is proctored at a 3rd party test center location (Except Texas - which is online). Click here for state map.