Food truck service managers are responsible for the daily operation of the mobile food vehicle that prepares and serves food and beverages. They direct staff to ensure that customers are satisfied with their food eating experience, and they manage the business to ensure that it is profitable.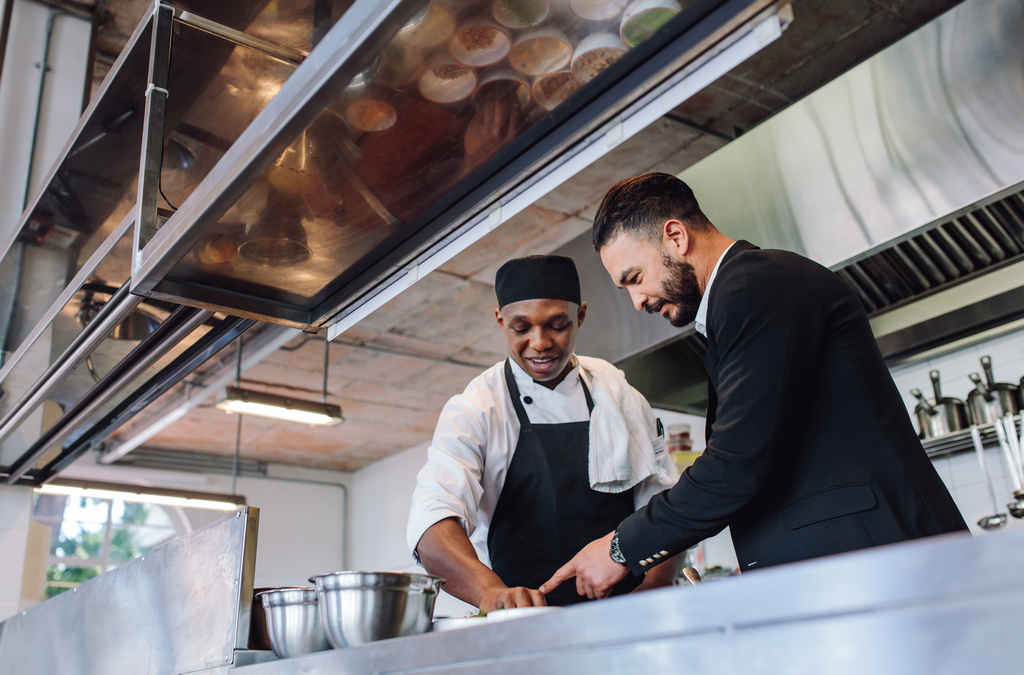 Ultimately, the manager's responsibilities include all the functions in a food truck business, from overseeing the commercial kitchen and truck operation to filling in for last-minute absences of regular employees. The manager opens and closes the truck, purchases food and beverage inventory, opens the register, tracks inventory, trains and manages employees, works with suppliers, and manages your truck's advertising. Depending on the size of the organization, a manager takes on all the administrative and managerial duties of the kitchen while maintaining a dual role as a chef or cook.
States require mobile food establishments to also have a person-in-charge, an owner, or manager be a Certified Food Manager (CFM) as outlined in the FDA Food Code by successfully passing an accredited ANSI food safety certification exam. This includes food trucks and mobile food vendors.

Food Safety Training - 10% OFF SALE
Learn about proper hygiene, cross contamination, cold and hot food safety, foodborne pathogens, and best practices to prevent foodborne illness.
Food Manager Training & ANSI Certification - $99.00
Food Handler Training - only $7.00!
HACCP Training 16hr/4hr/1hr
Enter Promo "train10off" at Checkout
To be successful in this position, the food truck manager must have strong time management skills, enjoys food prep, creative and strive for a long career in the hospitality industry. He or she will need to bring a passion for food trucks and events, have lots of energy, and enjoy customer service. He or she must also be a team player who enjoys working in a close knit, successful team.
Job duties and responsibilities include:
Pre-shift food prep
Stocking of truck for service and taking inventory
Being a cashier & Operating a point of sale (POS) system
Fulfill customer orders
Help run the line/ Prepare sandwiches & Wraps
Prepare and serve sides
Being a team player
Post-shift cleaning & stocking of the truck
Doing dishes after a service (pots, pans and the like)
Post-shift organizing and inventory
Being happy and positive when working with customers
Driving the truck when needed
Be able to work autonomously.
Be able to multi-task and work in a fast paced environment.
Ability to lift up to 50 lbs.
Able to work under pressure during a busy lunch rush in fast-paced tight quarters while maintaining the highest food/ product quality
Has 1 year or more of professional cooking experience as a short order cook or have worked on a food truck
Must be eligible to work in the United States
Can be on their feet for 4 hours during service
Has reliable transportation