Trending all over the country, food trucks are a great way to get out in the summer, try new cuisines and get the entire family involved. Summer food-truck festivals and rallies also seem to be catching on and the number of food-truck vendors and cuisine choices are constantly increasing.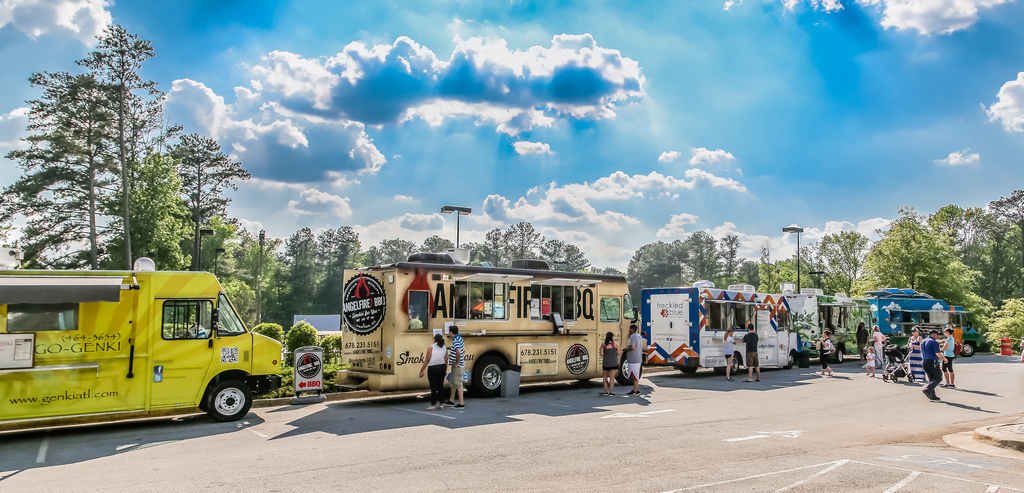 What's best about food trucks is their mobility. You can catch one in your area just by following them via social media.
Food trucks cater events and parties. Pricing for these catered events varies, so the best thing to do is call the food truck. In most cases, food trucks are flexible with adapting to your specific event and budget.

Food Safety Training - 10% OFF SALE
Learn about proper hygiene, cross contamination, cold and hot food safety, foodborne pathogens, and best practices to prevent foodborne illness.
Food Manager Training & ANSI Certification - $99.00
Food Handler Training - only $7.00!
HACCP Training 16hr/4hr/1hr
Enter Promo "train10off" at Checkout
Now, most states, counties and/or cities require Food Handlers to be formally trained and a Person-In-Charge (PIC) or Certified Food Manager pass a certification exam to ensure that all food handlers receive a reasonable level of training in food safety practices to reduce the potential for foodborne illness.
Food Truck Revenue Growth
The food truck trend continues to accelerate as entrepreneurs use them to enter the restaurant industry and sometimes spin off brick-and-mortar operations.
According to Statista, the value of the U.S. food truck industry has grown 7.9% over the past 5 years – and is forecast to increase by another $140 million by 2020.

In 2015, the value of the U.S. food truck industry was $856.7 million – and is forecast to increase to be $996 million in 2020.